Waag is a space in Bolzano created for culture. In this one of a kind house culture is produced, lived and spread out. Waag is constantly changing. Its inhabitants live of and for culture, allowing it to develop into different forms. Waag is a home open to all people sharing this vision.
Whoever is curious and wants to get involved in shaping the house or who simply wants to stay here awhile is welcome. Waag is born from different cultural realities coming together: Bolzano Film Festival Bozen, Südtirol Jazzfestival Alto Adige, Busoni-Mahler Stiftung Foundation, Weigh Station, and Euregio.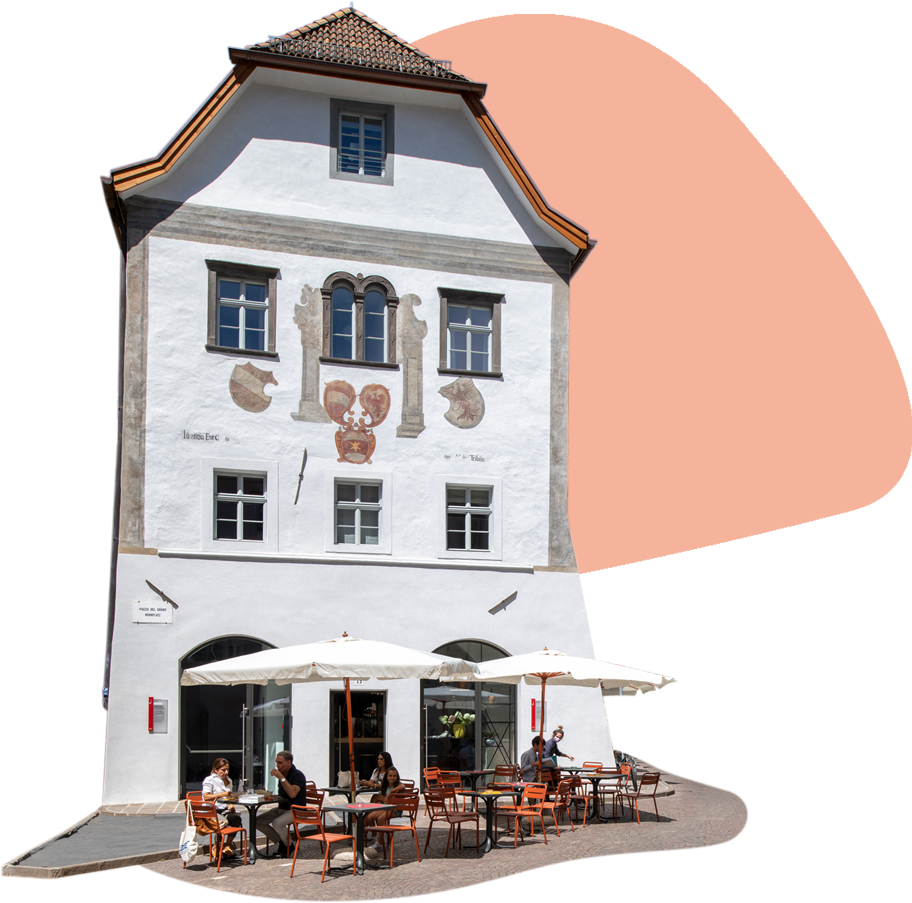 Waag houses a café, a shop to buy tickets and art products, information and cultural communication, a space for meetings and seminars, a basement for concerts, performances, readings and much more. Waag is a space that is alive for free spirits.
Waag is a project of the Waaghaus cultural association (founded on 06.11.2018)
Members
Klaus Widmann (board, president)
Helene Christanell (vice-president)
Matthias Fink (board)
Roberta Pedrini (board)
Silvia Torresin (board, treasurer)
Stefan Graziadei
Luigi Loddi
Monika Torresan
Valentina Cramerotti
Willy Theil
Supervisory board
Reinhold Marsoner
Francesca Pasquali
Gernot Rössler
Quirin Prünster (deputy member)
Christoph von Ach (deputy member)
Cultural Advisory Board
Stefan Festini Cucco
Valentina Cramerotti
Ilaria Stelzer
Willy Theil
Monika Torresan